---
Bonpoint Newborn Collection
Let Bonpoint surround life's beginnings with its magic.
To be born is to receive the world as a gift. At Bonpoint, birth symbolizes the unforgettable memories of the first moments of life, leaving an enchanting everlasting impression.
---
This season, Bonpoint returns to the essential silhouettes that have shaped its history. Cashmere jumpsuits, iconic ribbed cardigans, and cotton voile jackets envelop the first tender moments with softness. Poplin bloomers round out the lines of shirts with delicate rucked collars.
---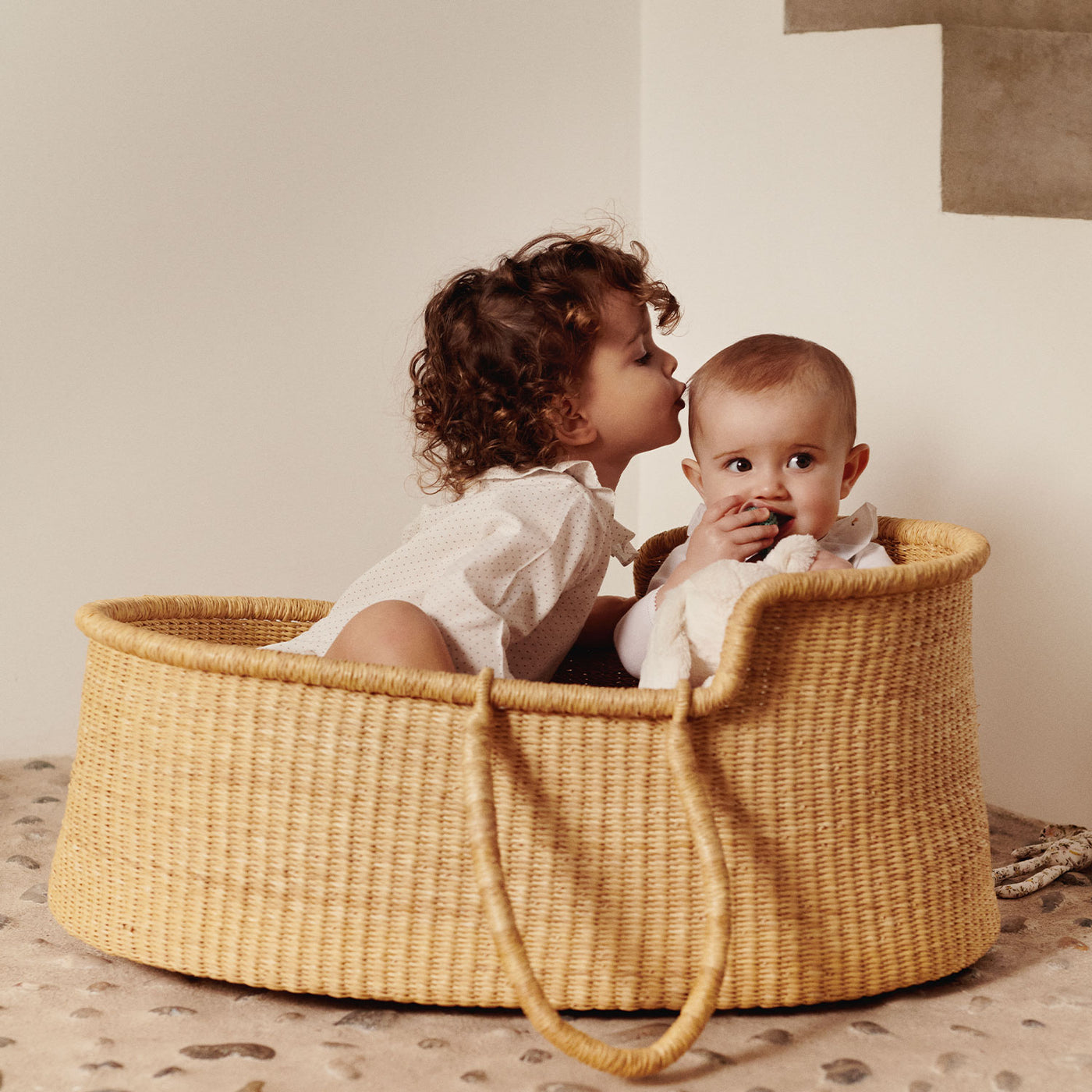 Wool and cotton outfits in seasonal tones evoke infinite tenderness. Sleep sacks in bucolic prints accompany baby's sweetest dreams, while floral swaddling blankets or cuddly toys provide comforting softness.
Cotton dresses brighten up first snack times, burnoose hoodies and
cashmere accessories become stables of the first real walks.
---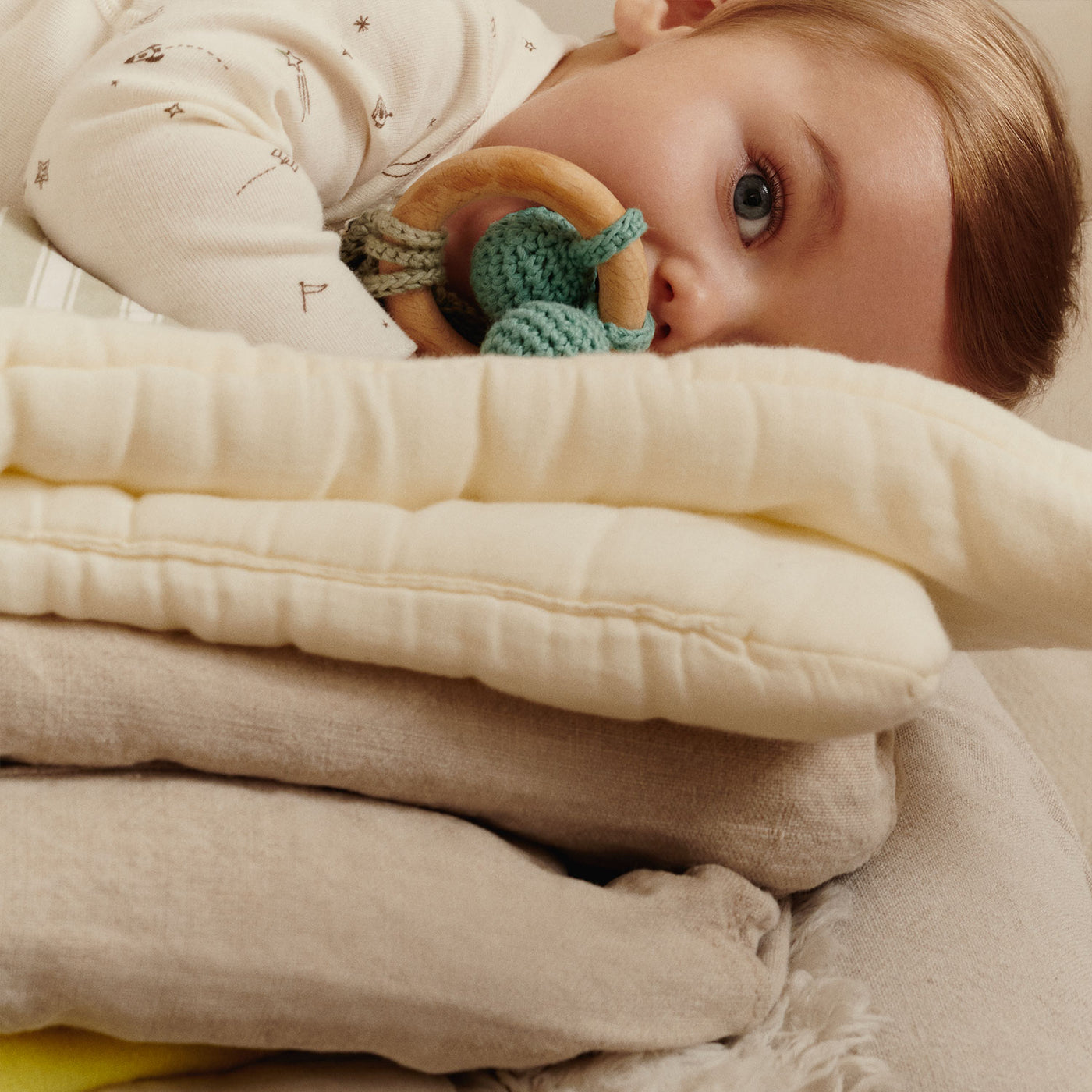 The house's iconic accessories, diapers and toiletry bags in Liberty fabrics, coated cotton bibs, baby tooth keepsake boxes and rattles welcome baby's arrival. Bonpoint's birth gifts and days-of the-week sets embody the comforting purity of the first pristine white silhouettes.
---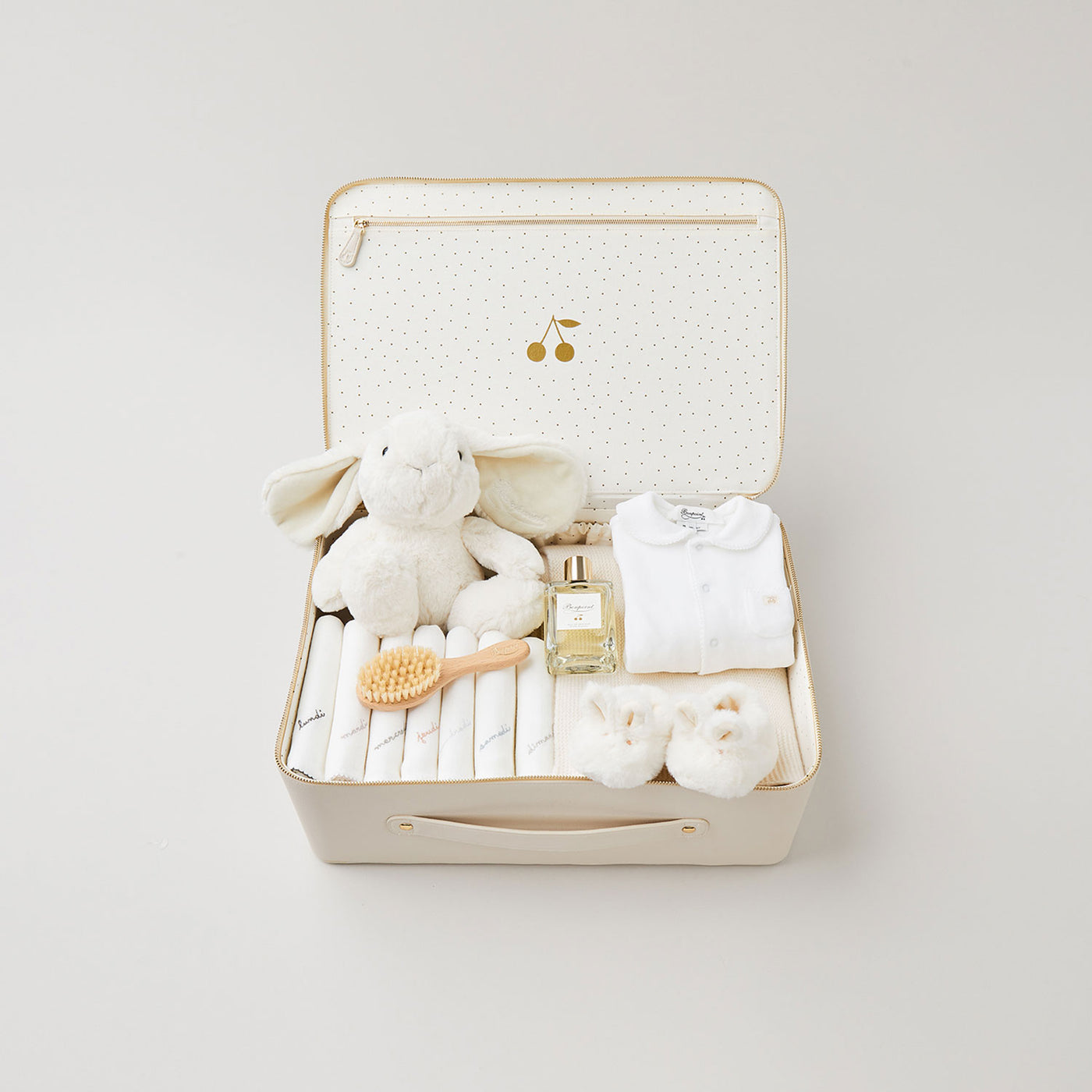 The birth collection is presented in delicate newborn customizable suitcases, with a small cuddly toy, a delicate outfit or a cashmere blanket. These personal gestures, each in their own way, epitomize the sentimental value and the intimacy of this new and unbreakable bond.
---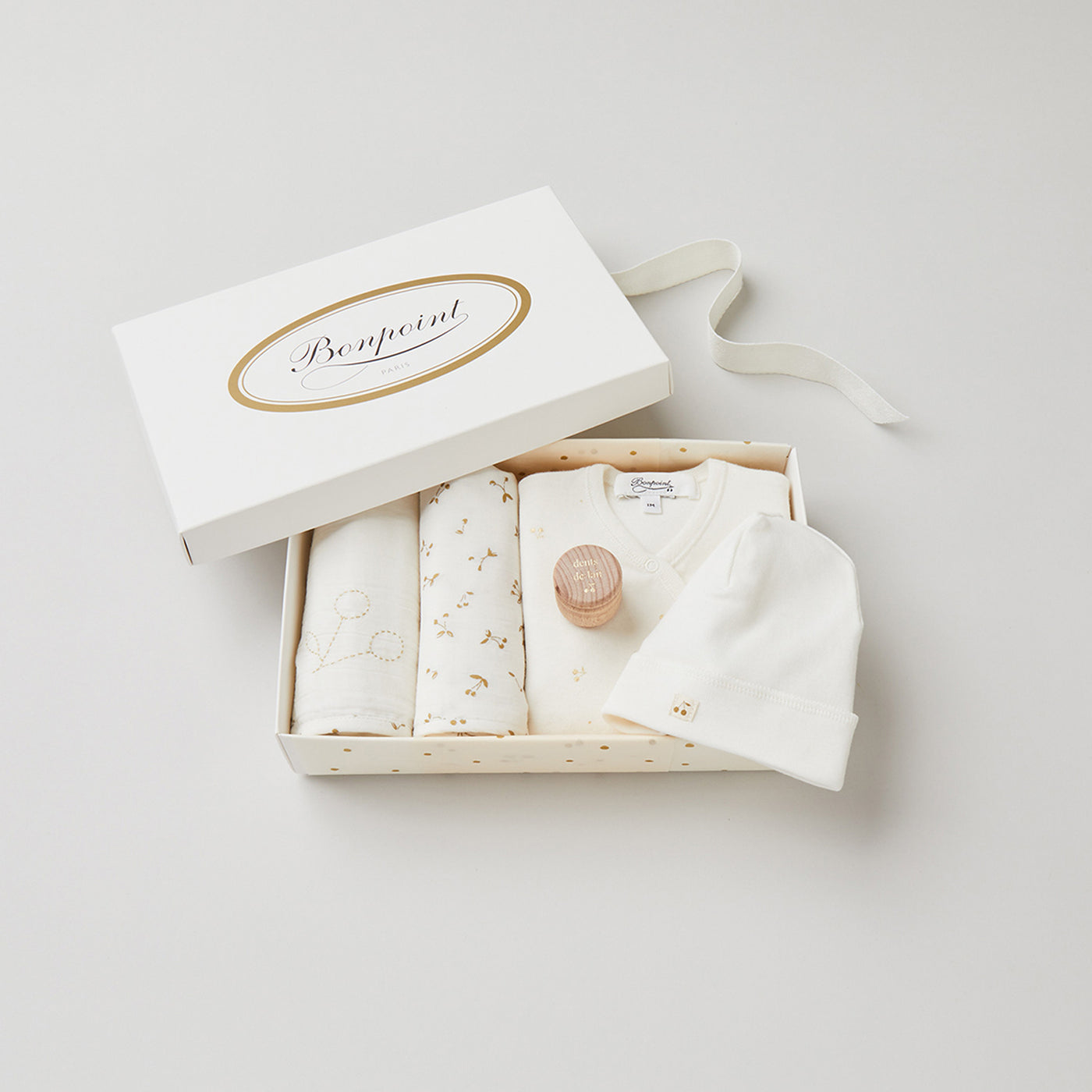 Pristine white layette sets and poetic birth gift boxes renew the enduring bond between a newborn and the House of Bonpoint.
Bonpoint's exceptional gifts and box sets mark the precious moments of those we love and envelop them in the brand's soft and enduring embrace.
Finally, skincare products for the face and body provide the soothing comfort of a mother's loving touch.